Hypertherm Powermax 30 Air Hand Plasma Cutter (110/230V)
Information
Information
At Premier Welding we aim to offer amazing value for top quality products. We have put together a selection of welders and accessories in "ready to weld" packages to suit all needs and budgets.
This package includes
Powermax 30 Air Plasma Cutter with built-in compressor [110/230V, 1PH]
Air T30 x 4.5mtr Hand Cutting Torch
Starter Consumable Kit
Cut capacity
Recommended Cut - 8mm
Maximum Cut- 10mm
Severance - 16mm
Click here for Brochure/Spec Sheet
Description
Powermax30 AIR plasma cutter is a Professional-grade system with internal air compressor for high portability and easy metal cutting. It may be small in size but that doesnt stop it delivering a big performance. Its the smallest and lightest plasma cutter and has its own built in compressor so you can use it anywhere theres single phase power.
Easy-to-setup and operate
Operate it anywhere with the internal air compressor.
Plug into any 120 or 240 V power with Auto-Voltage™ technology and included plug adapters.
Highly portable. The smallest, lightest weight system in its class. Finish jobs faster
Do more in less time.
Fast cutting speeds and superior cut quality result in less secondary operations.
Quickly cut metal grate or rusted metal without retriggering with the continuous pilot arc feature.
One tool to cut a variety of metal types and thicknesses.
Rugged and reliable
New AIR T30 torch is rugged and designed to withstand the toughest environments.
Robust internal air compressor eliminates the costs associated with an external compressor.
Hypertherm Certified™ reliability ensures performance in the most demanding environments
Applications
Drag cutting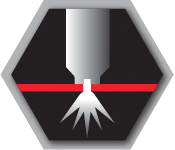 For dragging the torch directly across the work piece
Unsupported Applications
Extended reach cutting
For improved visibility & accessibility when cutting in confined spaces
Try Powermax30 XP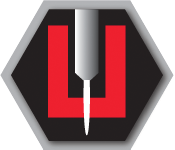 Extended reach gouging
For improved visibility & accessibility when gouging in confined spaces
Try Powermax30 XP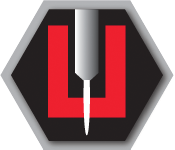 Fine feature cutting
For narrow kerf width with minimal dross and heat affected zone
Try Powermax30 XP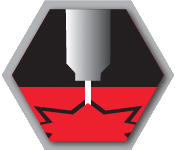 Flush cutting
For cutting closer to base materials using a 45 degree
Try Powermax45 XP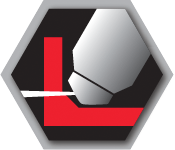 Marking
For scoring, indicating part identification, hole or weld locations
Try Powermax45 XP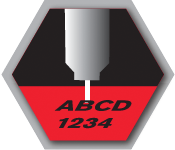 Max control gouging
For precise metal removal, shallower gouge profiles and light metal washing
Try Powermax45 XP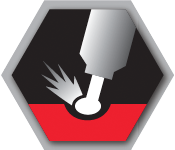 For aggressive metal removal, deep gouge profiles and extreme metal washing
Try Powermax65